"Landscape is brought to life through an interpretation of the environment iconic to the Hills District. Subtle cues from the architecture are shown within the stylish new grounds, the pool a central oasis of leisure and respite set within a lush moat of greenery. Various spaces of amenity are activated through areas to exercise, play, and congregate, whilst multiple rooftop gardens provide an element of sophistication and communal activation."
LANDSCAPE ARCHITECT,
ARCADIA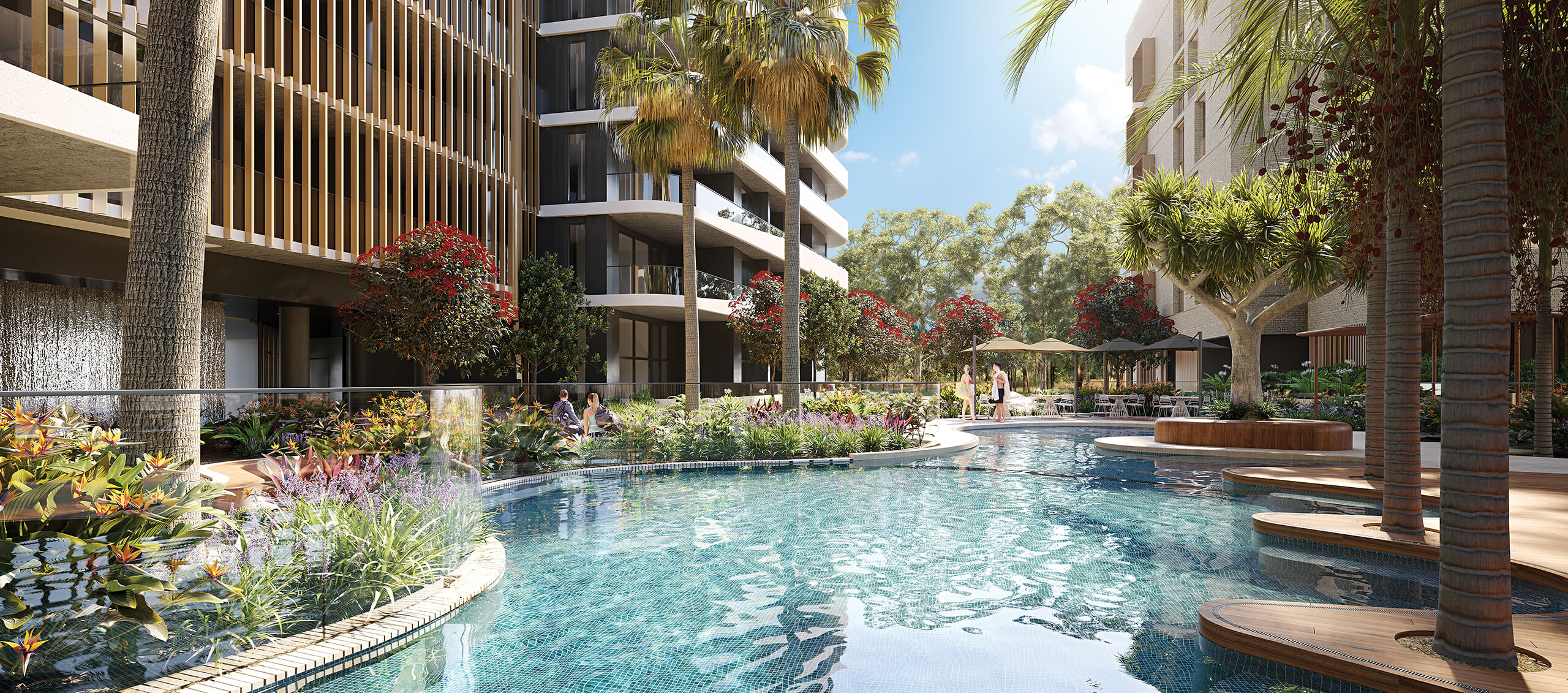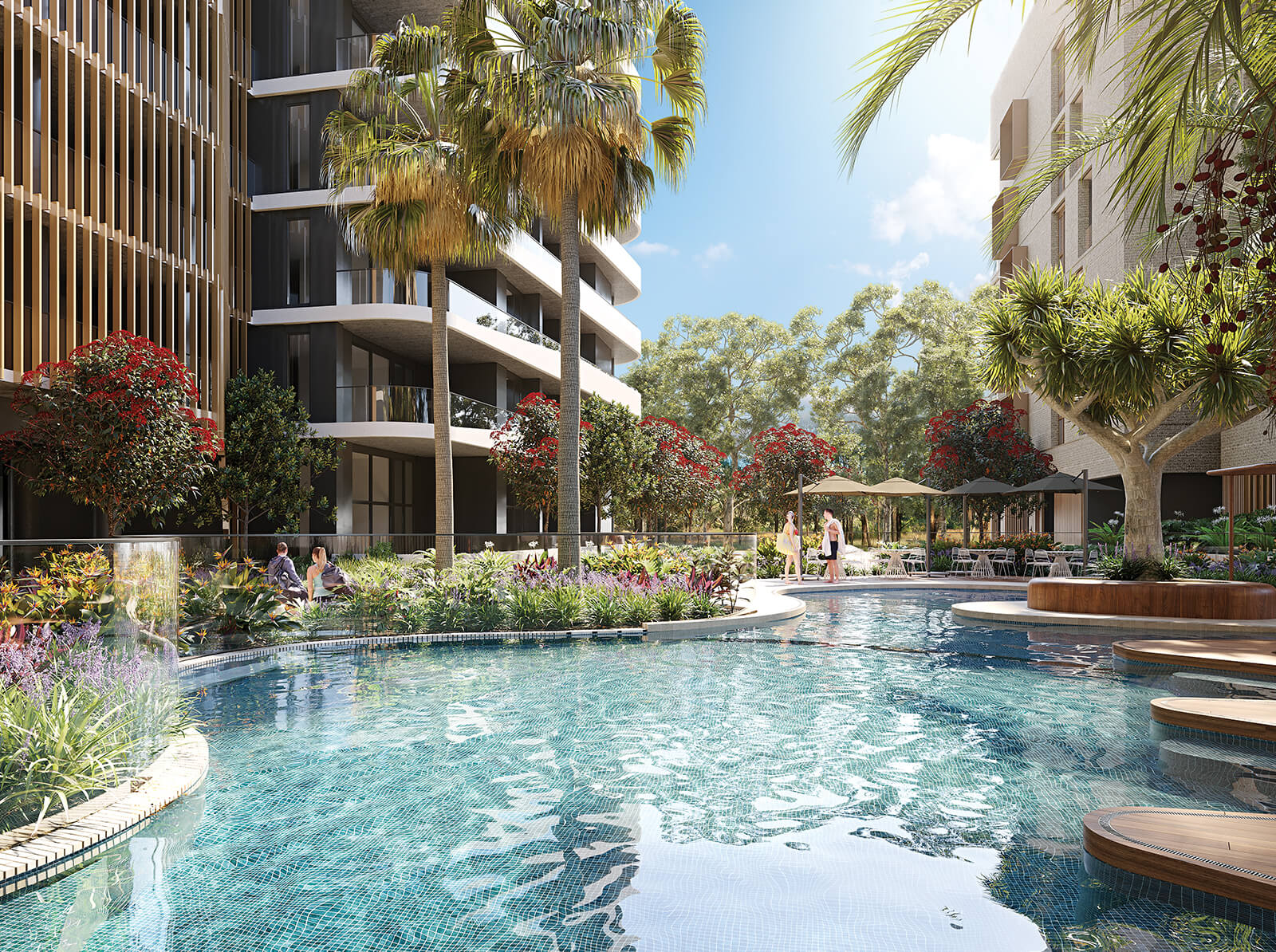 ARTISTS IMPRESSION – INFINITY PARK
RICH & EVOLVING LANDSCAPE
On sunny days, the turquoise lagoon pool whispers relaxation, perfect for morning laps or to refresh after a day on the golfing greens. Find peace and tranquillity in the lush green landscapes that spill in and around your home. On the rooftops and in the grounds, seek out places to explore, escape and retreat with a beautiful resort-style ambience.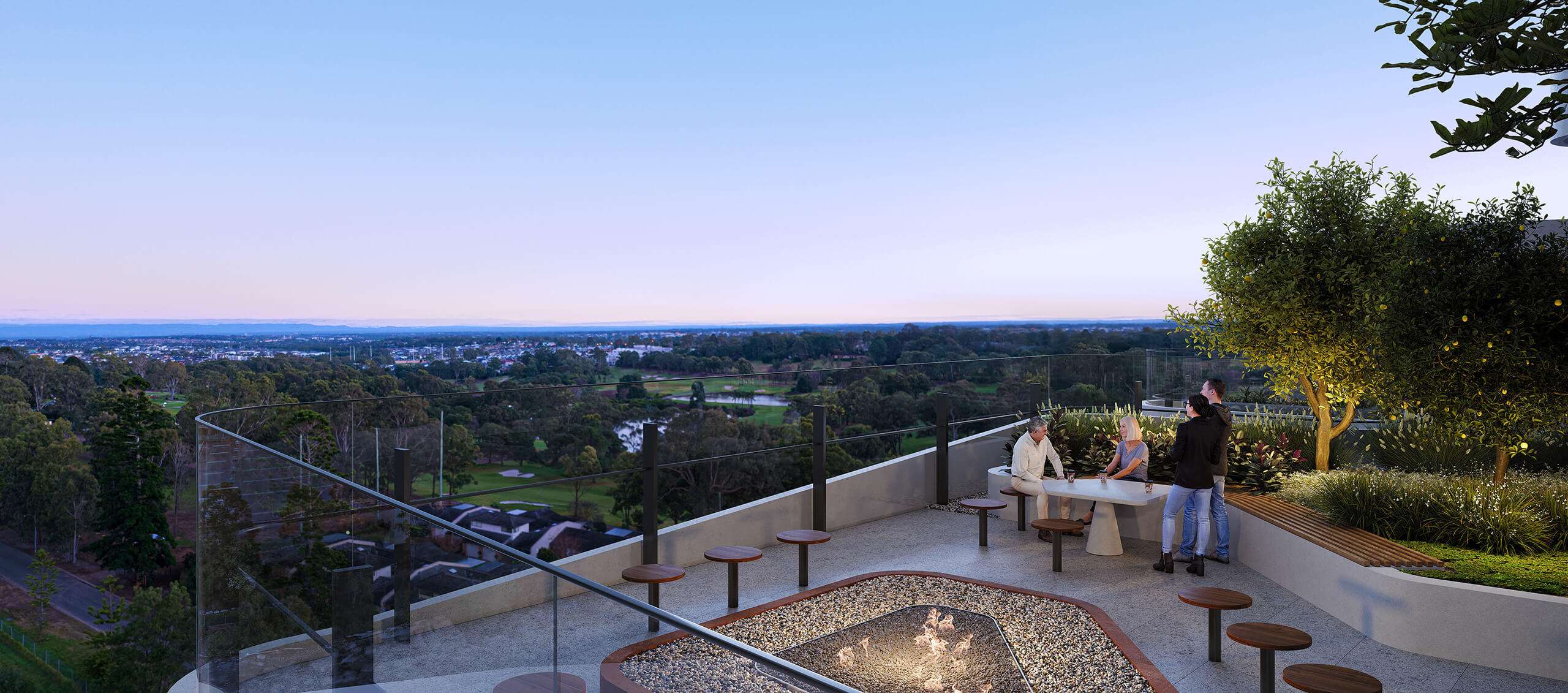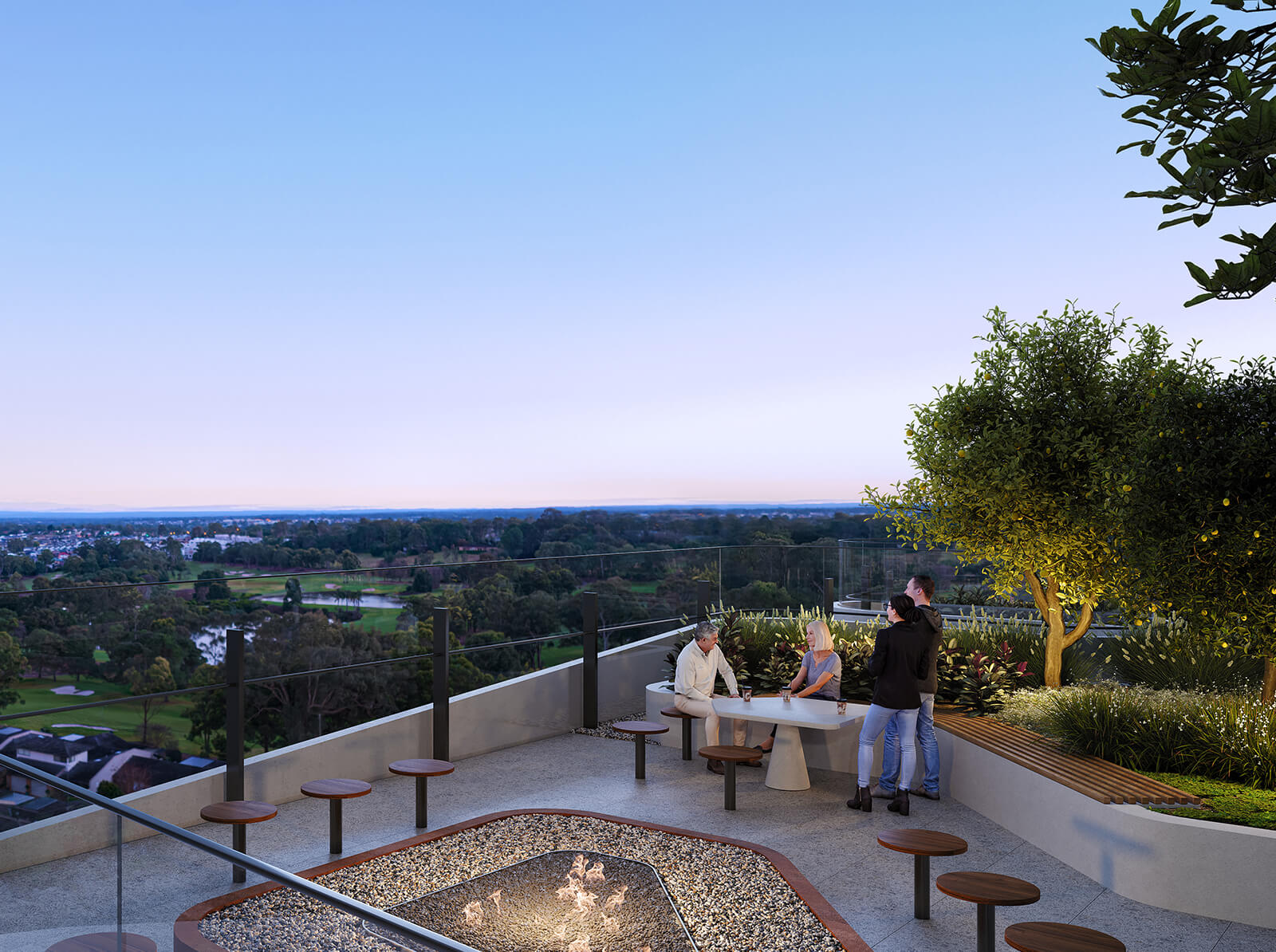 ARTISTS IMPRESSION – INFINITY PARK
Where leisure and living come together. Beautiful to spend time in, Marque's rooftop gardens are wonderful spaces to sit, chill and catch your breath.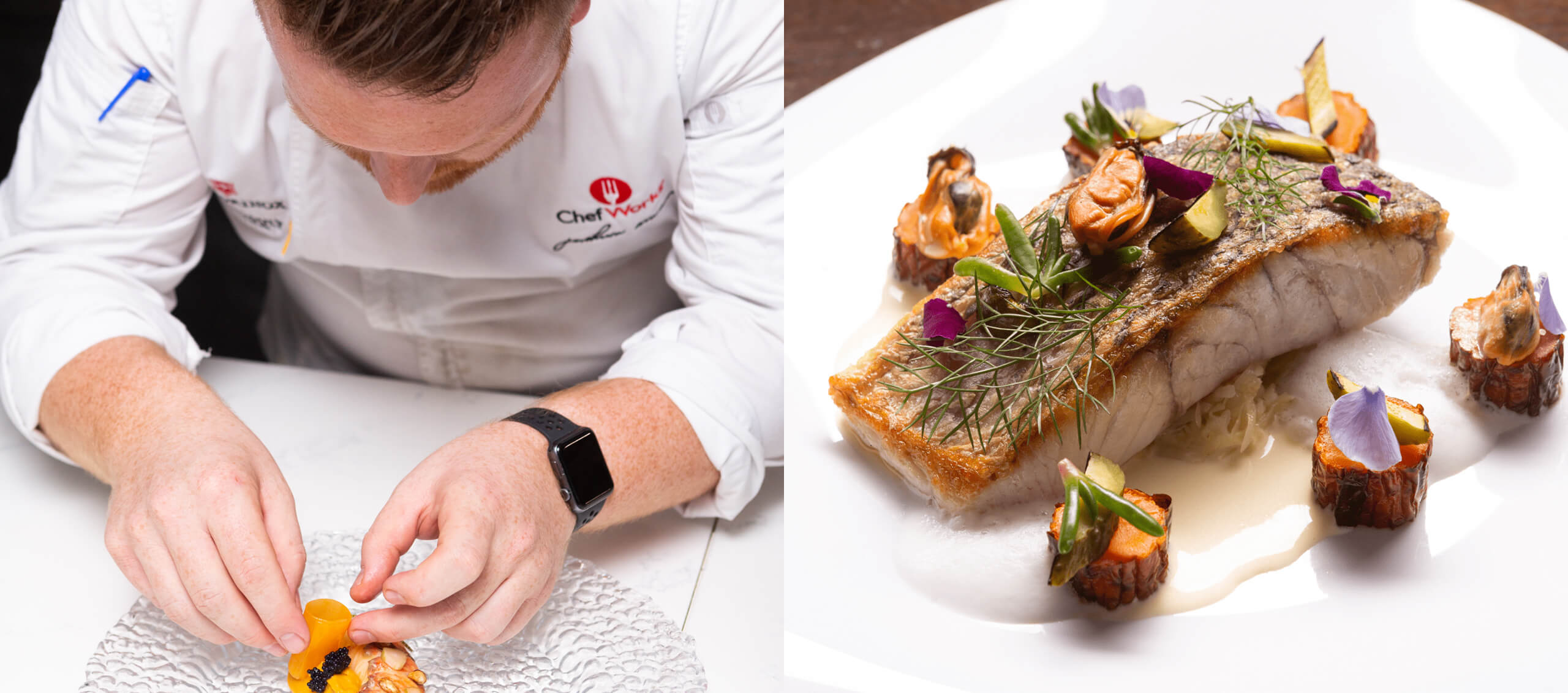 SKY DINING EXPERIENCE
BY JOSHUA MASON
Residents of Infinity Park will be able to enjoy the culinary excellence of awarded chef Joshua Mason (of famed Quoi restaurant) at his latest venture – an immersive rooftop dining venue. Offering CBD quality fare and a curated wine list, it will be a mecca for local foodies and an experience like no other, right on your doorstep.